Plumas Lake
---
For outstanding heating & air conditioning services in Plumas Lake, call Air Tech Pros!
Upfront Pricing, No Hidden Fees

100% No Interest Financing
For immediate service or repairs, give us a call at 916-538-5385.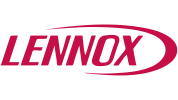 Complete Heating and Cooling Services in Plumas Lake
---
Are you looking for reliable heating and cooling services in Plumas Lake, California? Air Tech Pros offers complete HVAC services in Plumas Lake. We are your go-to HVAC company for all your heating, ventilation, and air conditioning needs. 
We work on all types of heating and cooling systems, offer 24/7 emergency HVAC repair, financing options, free estimates, annual maintenance plans, and much more. Fill out our online form or call to schedule HVAC service in Plumas Lake, California.
Heating and Cooling Services We Offer
AC Repair and Installation
Is your air conditioning unit not cooling as it should? Our expert technicians at Air Tech Pros specialize in AC repair and installation. Whether it's a minor issue or a complete system replacement, we've got you covered. 
Heating and Furnace Services
When the temperature drops, you need a reliable heating system to keep your home warm and cozy. Air Tech Pros offers comprehensive heating and furnace services, including installation, repair, and maintenance. 
Ductless Mini Split Systems
If you're considering a ductless mini split system for your home or business, Air Tech Pros can help you with the installation and maintenance. Ductless systems offer energy-efficient heating and cooling solutions, providing individualized comfort for different areas of your property. 
Air Duct Repair
Leaky or damaged air ducts can lead to energy loss and compromised indoor air quality. Air Tech Pros specializes in air duct repair, sealing, and replacement to improve the efficiency of your HVAC system. Our technicians use advanced techniques to identify and address ductwork issues, ultimately enhancing the overall performance of your heating and cooling system.
Indoor Air Quality Services
Indoor air quality is essential for a healthy living environment. Air Tech Pros offers a range of indoor air quality services, including air purifier installation, humidity control, and ventilation solutions. We understand the impact of air quality on your well-being, and our team is dedicated to providing effective solutions to ensure clean, fresh air inside your home or workplace.
We Work on All Types of Heating and Cooling Systems
Air Conditioners
From central air conditioning units to ductless systems, our expertise covers a wide range of air conditioning systems. Whether it's a simple tune-up or a complex repair, our technicians have the knowledge and skills to keep your AC running at its best.
Furnaces
Traditional furnaces, high-efficiency models, and heat pumps – we handle them all. Our comprehensive furnace services include installation, repair, and maintenance to keep your home warm and comfortable, no matter the weather outside.
Heat Pumps
Heat pumps offer efficient heating and cooling in one unit. Air Tech Pros specializes in heat pump services, ensuring that your system operates optimally throughout the year. Whether it's a heat pump repair or a new installation, our team is equipped to deliver reliable solutions.
Boilers
For properties with boiler systems, our technicians provide expert boiler services to maintain efficient and reliable heating. From routine maintenance to complex repairs, we have the skills and experience to keep your boiler running smoothly.
24/7 Emergency HVAC Repair When You Need it Most
HVAC issues can arise at any time. When they do, you need prompt and reliable assistance. Air Tech Pros offers 24/7 emergency HVAC repair to address urgent problems with your heating and cooling systems. Whether it's a sudden breakdown, a gas leak, or any other critical issue, our team is available around the clock to provide immediate solutions, ensuring your comfort and safety.
We Offer Financing for HVAC Service
HVAC repairs and installations can be unexpected expenses. We offer flexible financing options to make your heating and cooling services more affordable. 
Whether you need a new AC unit, furnace installation, or any other HVAC service, our financing solutions provide you with the flexibility to manage your budget while enjoying the comfort and efficiency of a properly functioning system.
Get a Free Estimate for Any AC or Furnace Installation
Are you considering a new AC or furnace installation? Air Tech Pros offers free estimates for all HVAC installations, allowing you to plan and budget for your heating and cooling upgrades. 
We'll provide a detailed estimate for the installation project. Whether it's a residential or commercial installation, we ensure transparent pricing and expert guidance to help you make informed decisions about your HVAC system.
Check Out Our Annual HVAC Maintenance Plan
Regular maintenance is key to the longevity and performance of your HVAC system. Air Tech Pros offers an annual HVAC maintenance plan to keep your heating and cooling systems in top condition throughout the year. 
With our maintenance services, you can benefit from improved efficiency, reduced energy bills, extended equipment lifespan. Don't wait for a breakdown to address your HVAC maintenance – join our annual plan and enjoy worry-free operation of your heating and cooling systems.
Why Choose Air Tech Pros?
When it comes to HVAC services, choosing the right company is crucial for the comfort and efficiency of your property. Here are some compelling reasons to trust Air Tech Pros with your heating and cooling needs:
Expertise:

Our technicians are highly trained and experienced in handling all types of HVAC systems, ensuring reliable solutions for your comfort.

Customer Satisfaction:

We prioritize customer satisfaction and strive to exceed your expectations with every service we provide.

Reliability:

From emergency repairs to scheduled maintenance, you can rely on us to deliver prompt, professional, and effective HVAC solutions.

Comprehensive Services:

Whether it's installation, repair, maintenance, or indoor air quality improvement, we offer a complete range of HVAC services to meet your needs.
By choosing Air Tech Pros as your HVAC partner, you can expect exceptional service, attention to detail, and a commitment to keeping your home or business comfortable and energy-efficient.
Frequently Asked Questions About HVAC Systems
How often should I replace my air filters?
Air filters should be checked monthly and replaced every 3 months, or more frequently if you have pets or allergies.
What are the signs that my AC unit needs repair?
Common signs include reduced cooling efficiency, strange noises, unusual odors, and frequent cycling on and off.
How can I improve the energy efficiency of my HVAC system?
Regular maintenance, proper insulation, sealing air leaks, and upgrading to energy-efficient equipment can significantly improve energy efficiency.
Do I need professional maintenance for my HVAC system?
Professional maintenance is essential to ensure optimal performance, energy efficiency, and early detection of potential issues.
What are the benefits of a programmable thermostat?
A programmable thermostat allows you to set specific temperature schedules, saving energy and optimizing comfort based on your daily routines.
Professional HVAC Service Near Me
Trust the Air Tech Pros HVAC professionals if you need installation, maintenance, or repair. Contact us today for same-day or emergency service. Fill out the form or call us to schedule heating and cooling services in Plumas Lake, California.
---
Our team of experts is ready to serve you! To schedule your HVAC service, repairs, or replacement, give us a call at 916-538-5385 or fill out an online request form.
---
Service Request
Contact
"*" indicates required fields