Heating
Air Tech Pros offers outstanding value on Heating in Sacramento and the surrounding areas—call us today to learn more or book your service! 
---
Upfront Pricing, No Hidden Fees

100% No Interest Financing
To learn more, schedule online or give us a call at 916-538-5385.
Dependable Heating Services in Sacramento, California
---
Our team of top-rated heating & cooling experts are ready to help. To get started, give us a call at 916-538-5385 or schedule service online.
At Air Tech Pros, we understand the importance of a reliable and efficient heating system in your home. We offer a wide range of professional heating services in Sacramento, California, tailored to your needs. 
Whether you need installation, replacement, or maintenance, our certified HVAC technicians deliver exceptional results and first-rate customer service.
Fill out our online contact form or call to schedule heating services in Sacramento, CA.
Heating Services We Offer in Sacramento
We offer a wide range of services designed to handle any job you have in mind.
Heating Installation
Our skilled technicians have years of experience installing various heating systems. We assess your home's heating requirements and recommend the most suitable system. From gas furnaces to heat pumps, boilers to fan coils, we have the knowledge and expertise to ensure a seamless installation process.
Heating Repair
We provide expert heating repair services to keep your home cozy and comfortable through the coldest months. Our certified technicians are skilled in diagnosing and fixing a wide range of heating issues, ensuring your system runs efficiently and reliably. Choose Air Tech Pros for prompt, professional service that gets your heating back on track when you need it most.
Heating Maintenance
Regular maintenance is crucial for the efficient operation of your heating system. Our heating maintenance services keep your system running smoothly, save energy costs, and extend its lifespan. We recommend scheduling routine maintenance at least once a year to identify and address any issues before they become major problems.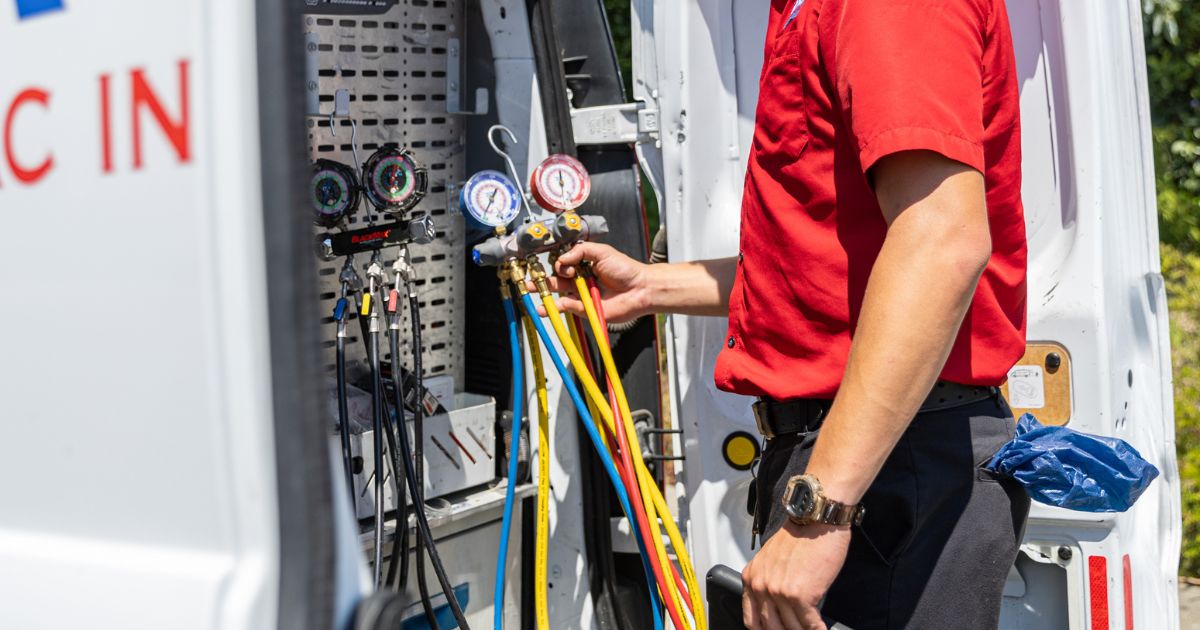 We Work on All Types of Heating Systems
 At Air Tech Pros, we have the expertise to work on all types of residential heating systems, both new and old. Our certified HVAC technicians undergo extensive training to stay up to date with the latest advancements in heating technology. No matter your heating system, you can trust us to provide the highest quality service.
Electric and Gas Furnaces
Furnaces are a popular choice for heating homes in Sacramento. Whether you have an electric or gas furnace, our technicians have the knowledge and experience to handle any furnace-related issue. We've got you covered from installation and repair to maintenance and replacement. We will ensure that your furnace operates efficiently, keeping you warm and comfortable throughout the winter.
Heat Pumps
Heat pumps are an energy-efficient and versatile heating solution for Sacramento homeowners. Our team specializes in installing, repairing, and maintaining heat pumps. We will help you choose the right heat pump for your home and ensure that it operates optimally to provide reliable heating year-round. Our expert services allow you to enjoy consistent indoor comfort while saving energy costs.
Boilers
Boilers are a reliable and efficient heating option for homes with radiators or radiant floor heating systems. Our technicians work with boilers, from installation and repair to maintenance and replacement. We ensure your boiler operates safely and efficiently, providing consistent warmth even on the coldest days.
Fan Coils
Fan coils are integral to HVAC systems that distribute heated air throughout your home. Our team has the expertise to install, repair, and maintain fan coils to ensure optimal performance. Whether you need a new fan coil system or require repairs on your existing one, we will provide fast and efficient service, keeping your home warm and comfortable.
Check Out Our HVAC Maintenance Plan
Regular maintenance is key to ensuring the longevity and efficiency of your heating and air conditioning system. That's why we offer a comprehensive maintenance plan at Air Tech Pros. Our maintenance plan keeps your system running smoothly, saves energy costs, and prevents costly repairs.
When you sign up for the Air Tech Pros maintenance plan, you'll receive:
2 maintenance visits per year

Priority scheduling for service and repairs

20% off service

5% off equipment

And much more!
 As a homeowner in the Sacramento area, you understand the importance of a reliable heating system. Our comprehensive maintenance plan will keep you cozy in the winter, ensuring your HVAC system operates efficiently all year round.
Why Choose Air Tech Pros?
When it comes to professional heating services in Sacramento, Air Tech Pros is the name you can trust. Here are some reasons you should choose us for all your heating needs.
Fully Licensed and Vetted Service Technicians
At Air Tech Pros, we take pride in our team of fully licensed and vetted service technicians. Our technicians undergo rigorous training and certification to ensure they have the knowledge and skills to provide top-notch service. 
On-Time Arrivals and Fully Stocked Trucks
We strive to arrive on time for every service appointment. Our technicians will come fully prepared with all the necessary tools and equipment to do the job efficiently. With our prompt and reliable service, you can rest assured that your heating system will be up and running quickly.
Fast, Efficient, State-of-the-Art Furnace Service Every Time
Our technicians are equipped with state-of-the-art tools and technology to quickly diagnose and repair furnace issues. We will work diligently to ensure that your furnace is back in optimal condition, providing you with the comfort and warmth you deserve.
Upfront Pricing and FREE Estimates on Replacement Systems
We believe in transparency and providing our customers with upfront pricing. You can trust us to give you an accurate and honest estimate for heating services or replacement systems. We offer free estimates on replacement systems, allowing you to make an informed decision without any hidden costs or surprises.
Schedule Furnace Replacement in Sacramento, CA 
Make Air Tech Pros your go-to Installation, maintenance, and repair provider. Fill out our online form or call to schedule service and get a free estimate on heating services in Sacramento, California. Ask about our specials on all our services.
---
Give us a call today at 916-538-5385 to schedule your service or repairs. 
---
Service Request
Contact
"*" indicates required fields
Customer Reviews
---
Kelly K.
★★★★★
Nick showed up on time and did a thorough and professional job.
Pamela E.
★★★★★
Awesome experience!! Mike was great!
Sheryl S.
★★★★★
Pleasant, professional, friendly.
Cathy S.
★★★★★
Very good Tech was very helpful and informed
Joyce E.
★★★★★
He's the best very courteous, and a good worker
Sunday B.
★★★★★
He's a great guy that was very helpful. Thank you.
Susan L.
★★★★★
The man who came was very nice. He took pictures of the dilapidated building that was old and falling apart. You didn't refuse to give me the pictures later for a lawsuit I brought up against the slumlord that own the building so he was not helpful at all
Connie Martinez C.
★★★★★
Team of great people!
Gerry
★★★★★
Our HVAC died on us a couple of weeks ago. We had another company assess the problem and after several attempts we were still sweltering in the heat. We called AirTech and Gareth came out, determined our system had multiple issues, and presented options to resolve them. Three days later, after AirTech's professional installers replaced our HVAC system we are sitting in cool comfort. Thank you AirTech!
Alicia P.
★★★★★
He was very knowledgeable and informed. Made sure my AC was working properly before leaving.
Robert A.
★★★★★
Chris solved the cooler control issue, and was willing to spend 45 min on my roof in 101' temperature to do it!
Juan C.
★★★★★
Friendly staff, I had my AC services with them about two weeks ago and I have an attic fan installed today. Both techs were friendly, answered all my questions, cleaned up the area where they worked and treated my home with respect. I will be using this company in the future
Matt R.
★★★★★
Very knowledgeable!
Denise R.
★★★★★
Responded immediately to my situation, and received service the next day!zack was so helpful made sure I understood service needed before repairing. Very polite, and friendly. Thank you zack!!
Sylvia B.
★★★★★
We met with Matt to discuss getting a new A/C installed. He discussed what the installation would entail, gave us a few options on the unit selection and on financing options, and did not hard/pressure sell the project at all.
Rick H.
★★★★★
Brian Edvalson the technician was very personable, professional and thorough. Good communicator and trustworthy. We will continue to use Air Tech and always ask for Brian if we need help.Brian sold us.Sherrie and Rick Henkel
Sylvia B.
★★★★★
So happy with the service; Brian got the A/C going almost immediately. We were able to talk with a live person when we called for service and so appreciated that.
Peter D.
★★★★★
Alex did a fantastic job. He was very thorough and professional.
Connie Martinez C.
★★★★★
From my interactions with Air Tech Pros, I can confidently say that they are a team of amazing people, who hold their values and the hvac services they provide to high standards.
Daniel J H.
★★★★★
Kyle is amazing! Very professional, courteous and cool! Resigned for another year service contract with Fox Fam!Great company!!!
R K
★★★★★
Kyle showed up, diagnosed the problem and fixed it in no time. Worst heat wave of the year (so far) and we are back up and running.It was covered under warranty!
Md I.
★★★★★
I got Outstanding Performance from Chris. Will request for his services again again and again.
Pam B.
★★★★★
Excellent service! Nick was wonderful!
Paul J.
★★★★★
Showed up at 7:00 a.m. the day after I called, diagnosed my issue but also gave me tips on my system. Very pleased.
John R.
★★★★★
Chris was very helpful, knowledgeable, and provided professional service.
1. 4. A.
★★★★★
Of course we aren't finished yet but first technician Chris stopped by and then Gareth came by to do the measuring and other details and both were very informative. Seems like they will be using top notch materials and doing a fantastic job looking forward to getting it all finished 👍
Tawni H.
★★★★★
Will was prompt, professional, and determined/fixed the issues with our AC very quickly. We're so appreciative!
James C.
★★★★★
Matt did a great job laying out many options for us. He answered all of our questions and took the time with us. When we made our decision they were quick to respond and able to give us a good value for the work.
Kelly K.
★★★★★
They scheduled a call same day as call. Chris was on time and isolated the problem within 30 minutes. Good explanation of what he found.
Randy G.
★★★★★
Brian showed up in the designated time. Was respectful calm cool and collective. Highly recommend this company and service. Two thumbs up!!!
Phil Deming I.
★★★★★
Garreth @AirTech Pros was very professional, clean, and efficient. He found opportunities on our HVAC that were unforeseen and we're also needs. I would definitely recommend a consultation when installing any new system.
Eslie S.
★★★★★
AIR TECH SERVICE MAN WAS VERY PROFESSIONAL POLITE, HELPFUL VERY GOOD IN ALL WAYS, THANK YOUESLIE SULLIVAN
Heidi H.
★★★★★
William G is very knowledgeable, efficient and professional. Explained everything he was doing and found a potentially dangerous situation. Excellent service that I highly recommend!
daniel C.
★★★★★
William was very professional and did an excellent job. Thank you
Jim B
★★★★★
William was very respectful and did a good job with our service. AirTech does a good job with service.
Robert A.
★★★★★
Estimate and evaluation for installation of ew swamp cooler.
Ron F.
★★★★★
Very fast and efficient , Great job!!