Indoor Air Quality
Air Tech Pros offers outstanding value on Indoor Air Quality in Sacramento and the surrounding areas—call us today to learn more or book your service! 
---
Upfront Pricing, No Hidden Fees

100% No Interest Financing
To learn more, schedule online or give us a call at 916-538-5385.
Indoor Air Quality Services for Sacramento Homeowners
---
Our team of top-rated heating & cooling experts are ready to help. To get started, give us a call at 916-538-5385 or schedule service online.
Is bad indoor air quality compromising your health? Air Tech Pros has the solutions you need—call us today!
Air Tech Pros is an experienced and dependable HVAC company that knows a thing or two about indoor air quality. We have served Sacramento and the surrounding communities since 2003 with IAQ solutions and much more.
What are the common symptoms that your home has poor-quality indoor air?
Coughing
Sneezing
Dry throat and skin
Overall discomfort
If the conditions are severe enough, air quality will also exacerbate respiratory diseases, especially conditions like asthma. Good air quality means better health. However, the benefits
extend well beyond that for California's homeowners.
What Contributes to Air Quality?
Multiple factors in your home could be contributing to a high level of pollutants, from cleaning products in open areas to burning candles. So, consider what might be causing your air quality issues, and then give us a call to see how we can help!
Volatile Organic Compounds (VOCs)
Cooking fumes
Mold spores and mildew
Carbon monoxide
Problematic furnaces
Poor housekeeping
Poor ventilation
Smoking, incense, and candles
Poor air quality also contributes to your system's efficiency—it could be why you have expensive energy bills each month.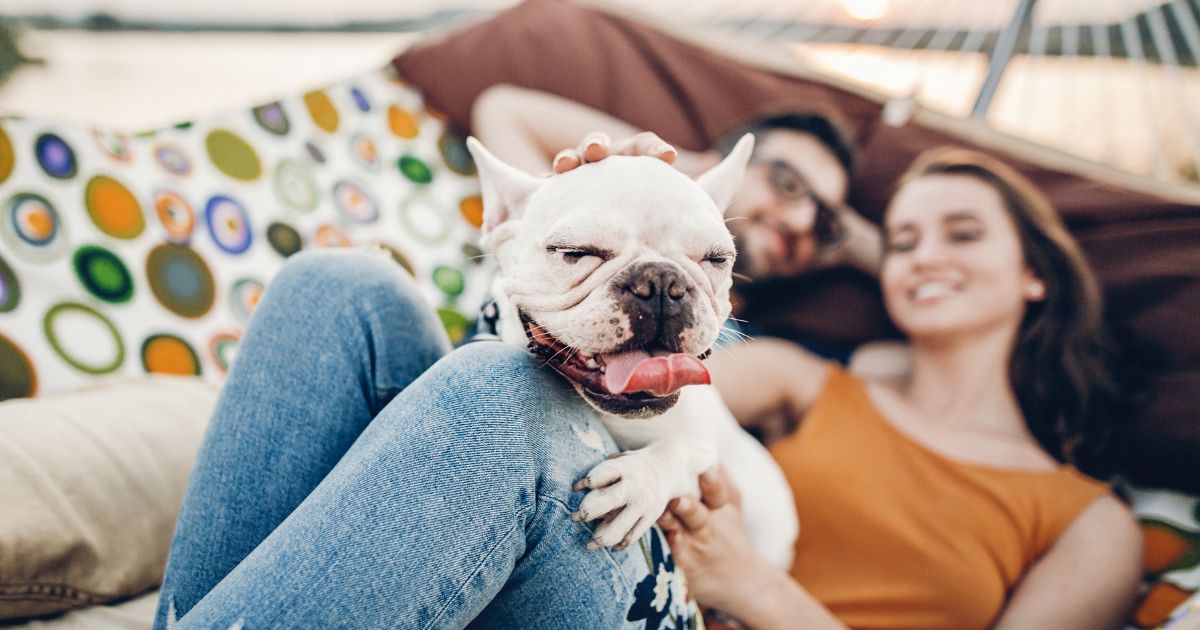 Leaders in IAQ Services in The Sacramento Area
Don't worry; we can help you filter out possible germs, pollutants, and harmful substances
affecting your home's indoor air. As trusted HVAC experts, we offer several air quality-optimizing appliances and solutions at various price points for your needs.
Air Filters
Changing and cleaning your air filters will help your HVAC system do a better job. A clean air filter free of clogs draws out more particles and germs to prevent harmful effects on human health.
Humidifiers
Does your indoor air feel dry and stagnant? Humidifiers come in handy to balance moisture levels that can help you avoid the winter woes of dry skin, lips, and hands, and sore throats.
Dehumidifiers
On the other hand, too much moisture can be harmful. Dehumidifiers decrease excessive humidity in your home to combat mold and mildew growth and other issues.
Electronic Air Cleaners
Electronic air cleaners keep large air particles from traveling any further by trapping and filtering them. It uses electrical power like a magnet for dirt, dust, and dander.
UV Lights
Did you know that today's ultraviolet lights safely destroy bacteria and germs? Prevent them from circulating without the need for chemicals, and reap the benefits for air quality in your home.
Benefits of Improving Air Quality for California's Property Owners
Breathing clean, fresh air benefits everyone. Cleaner air lowers the levels of pollutants and makes your HVAC system more efficient. That's why air quality solutions are always a great investment.
Besides keeping you and your loved one breathing easier, other advantages of superior-quality air include the following:
Increased energy efficiency
Less stress on the system's components
Fewer outdoor air pollutants inside the home
Longer, more restful sleep
Healthier indoor environment for those with allergies or respiratory conditions
Comfort and more!
Are you ready to improve your property's indoor air quality? Call Air Tech Pros at (916) 538-5385 today to schedule an IAQ assessment or to learn more about our services in Sacramento, CA.
---
Give us a call today at 916-538-5385 to schedule your service or repairs. 
---
Service Request
Contact
"*" indicates required fields
Customer Reviews
---
Kelly K.
★★★★★
Nick showed up on time and did a thorough and professional job.
Pamela E.
★★★★★
Awesome experience!! Mike was great!
Sheryl S.
★★★★★
Pleasant, professional, friendly.
Cathy S.
★★★★★
Very good Tech was very helpful and informed
Joyce E.
★★★★★
He's the best very courteous, and a good worker
Sunday B.
★★★★★
He's a great guy that was very helpful. Thank you.
Susan L.
★★★★★
The man who came was very nice. He took pictures of the dilapidated building that was old and falling apart. You didn't refuse to give me the pictures later for a lawsuit I brought up against the slumlord that own the building so he was not helpful at all
Connie Martinez C.
★★★★★
Team of great people!
Gerry
★★★★★
Our HVAC died on us a couple of weeks ago. We had another company assess the problem and after several attempts we were still sweltering in the heat. We called AirTech and Gareth came out, determined our system had multiple issues, and presented options to resolve them. Three days later, after AirTech's professional installers replaced our HVAC system we are sitting in cool comfort. Thank you AirTech!
Alicia P.
★★★★★
He was very knowledgeable and informed. Made sure my AC was working properly before leaving.
Robert A.
★★★★★
Chris solved the cooler control issue, and was willing to spend 45 min on my roof in 101' temperature to do it!
Juan C.
★★★★★
Friendly staff, I had my AC services with them about two weeks ago and I have an attic fan installed today. Both techs were friendly, answered all my questions, cleaned up the area where they worked and treated my home with respect. I will be using this company in the future
Matt R.
★★★★★
Very knowledgeable!
Denise R.
★★★★★
Responded immediately to my situation, and received service the next day!zack was so helpful made sure I understood service needed before repairing. Very polite, and friendly. Thank you zack!!
Sylvia B.
★★★★★
We met with Matt to discuss getting a new A/C installed. He discussed what the installation would entail, gave us a few options on the unit selection and on financing options, and did not hard/pressure sell the project at all.
Rick H.
★★★★★
Brian Edvalson the technician was very personable, professional and thorough. Good communicator and trustworthy. We will continue to use Air Tech and always ask for Brian if we need help.Brian sold us.Sherrie and Rick Henkel
Sylvia B.
★★★★★
So happy with the service; Brian got the A/C going almost immediately. We were able to talk with a live person when we called for service and so appreciated that.
Peter D.
★★★★★
Alex did a fantastic job. He was very thorough and professional.
Connie Martinez C.
★★★★★
From my interactions with Air Tech Pros, I can confidently say that they are a team of amazing people, who hold their values and the hvac services they provide to high standards.
Daniel J H.
★★★★★
Kyle is amazing! Very professional, courteous and cool! Resigned for another year service contract with Fox Fam!Great company!!!
R K
★★★★★
Kyle showed up, diagnosed the problem and fixed it in no time. Worst heat wave of the year (so far) and we are back up and running.It was covered under warranty!
Md I.
★★★★★
I got Outstanding Performance from Chris. Will request for his services again again and again.
Pam B.
★★★★★
Excellent service! Nick was wonderful!
Paul J.
★★★★★
Showed up at 7:00 a.m. the day after I called, diagnosed my issue but also gave me tips on my system. Very pleased.
John R.
★★★★★
Chris was very helpful, knowledgeable, and provided professional service.
1. 4. A.
★★★★★
Of course we aren't finished yet but first technician Chris stopped by and then Gareth came by to do the measuring and other details and both were very informative. Seems like they will be using top notch materials and doing a fantastic job looking forward to getting it all finished 👍
Tawni H.
★★★★★
Will was prompt, professional, and determined/fixed the issues with our AC very quickly. We're so appreciative!
James C.
★★★★★
Matt did a great job laying out many options for us. He answered all of our questions and took the time with us. When we made our decision they were quick to respond and able to give us a good value for the work.
Kelly K.
★★★★★
They scheduled a call same day as call. Chris was on time and isolated the problem within 30 minutes. Good explanation of what he found.
Randy G.
★★★★★
Brian showed up in the designated time. Was respectful calm cool and collective. Highly recommend this company and service. Two thumbs up!!!
Phil Deming I.
★★★★★
Garreth @AirTech Pros was very professional, clean, and efficient. He found opportunities on our HVAC that were unforeseen and we're also needs. I would definitely recommend a consultation when installing any new system.
Eslie S.
★★★★★
AIR TECH SERVICE MAN WAS VERY PROFESSIONAL POLITE, HELPFUL VERY GOOD IN ALL WAYS, THANK YOUESLIE SULLIVAN
Heidi H.
★★★★★
William G is very knowledgeable, efficient and professional. Explained everything he was doing and found a potentially dangerous situation. Excellent service that I highly recommend!
daniel C.
★★★★★
William was very professional and did an excellent job. Thank you
Jim B
★★★★★
William was very respectful and did a good job with our service. AirTech does a good job with service.
Robert A.
★★★★★
Estimate and evaluation for installation of ew swamp cooler.
Ron F.
★★★★★
Very fast and efficient , Great job!!