Auburn
---
For outstanding heating & air conditioning services in Auburn, call Air Tech Pros!
Upfront Pricing, No Hidden Fees

100% No Interest Financing
For immediate service or repairs, give us a call at 916-538-5385.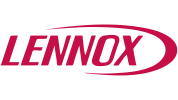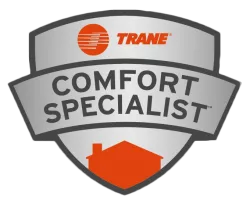 Complete Heating and Cooling Services in Auburn, California
---
Air Tech Pros offers complete HVAC services in Auburn, California. Whether you need air conditioning repair, furnace installation, or indoor air quality services, we provide cost-effective solutions for all your heating and cooling needs. 
Our technicians deliver reliable and efficient HVAC services to homeowners and businesses in the Auburn area. Fill out our online form or call to schedule HVAC service in Auburn, California. 
Heating and Cooling Services We Offer in Auburn, CA
AC Repair and Installation
When your AC unit is malfunctioning or not cooling your space effectively, it can be a major inconvenience during summer. We diagnose and repair a wide range of air conditioning issues.Whether it's a faulty compressor, refrigerant leak, or sensor problem, we quickly and accurately troubleshoot and repair your AC unit.
Heating and Furnace Services
Our heating and furnace services encompass everything from routine maintenance and repairs to complete system installations. Whether you have a gas furnace, electric furnace, or any other type of heating system, we address any heating issue promptly and effectively. 
Ductless Mini Split Systems
Ductless mini-split systems offer a versatile and energy-efficient solution for heating and cooling individual rooms or areas within a building. These systems are ideal for spaces where traditional ductwork is not feasible or practical. We service ductless mini-split systems, providing temperature control and comfort without bulky ductwork. 
Air Duct Repair
Leaky or damaged air ducts impact your HVAC system. We identify and address any issues within your ductwork so that your system operates at its best. From sealing duct leaks to repairing damaged sections, we have the tools and expertise to optimize your HVAC system. 
Indoor Air Quality Services
Indoor air quality plays a crucial role in your environment. We focus on identifying and mitigating factors that can affect air quality, such as airborne pollutants, excess humidity, and inadequate ventilation. Whether you're concerned about allergens, mold, or other indoor air contaminants, we implement solutions to improve the air you breathe. 
We Work on All Types of Heating and Cooling Systems in Auburn, CA
Air Conditioners
From central air conditioning systems to ductless mini-splits, our expertise covers a wide range of air conditioning units. Whether you need routine maintenance, repairs, or a new AC installation, our team is committed to delivering reliable and cost-effective solutions to keep you cool and comfortable.
Furnaces
Gas furnaces, electric furnaces, and hybrid heating systems are within our realm of expertise. We understand the intricacies of different furnace types and can provide comprehensive services to ensure that your heating system operates at its best, keeping your home warm and inviting.
Heat Pumps
Heat pumps offer efficient heating and cooling capabilities, making them a popular choice for many homeowners. We provide expert maintenance, repair, and installation services to maximize the performance of your system.
Boilers
Boiler systems require specialized knowledge and skills to maintain and repair. Whether you have a steam boiler, hot water boiler, or radiant heating system, we keep your boiler running smoothly and efficiently.
24/7 Emergency HVAC Repair When You Need it Most
HVAC issues can occur at any time, often at the most inconvenient moments. We provide 24/7 emergency HVAC repair services to address urgent heating and cooling problems. 
You can rely on our prompt and professional emergency repair services to restore comfort to your home or business. We're prepared to respond swiftly to your call, delivering effective solutions to get your system back up and running in no time.
We Offer Financing for HVAC Services in Auburn, CA
HVAC repairs, replacements, and installations can be a significant cost. To make our services more accessible and affordable, we offer flexible financing options to help you manage the cost of your HVAC service. 
If you're in need of a new air conditioning system, furnace replacement, or any other HVAC-related service, our financing solutions provide you with the flexibility to address your heating and cooling needs without compromising your budget.
Get a Free Estimate for Any AC or Furnace Installation in Auburn, CA
If you're considering upgrading your air conditioning system or installing a new furnace, obtaining a free estimate from Air Tech Pros is the first step toward achieving your HVAC goals. We provide accurate and transparent pricing information to help you make informed decisions about your HVAC investment. 
Whether you're interested in a high-efficiency AC unit, a state-of-the-art furnace, or any other HVAC equipment, our free estimates give you the opportunity to explore your options and plan for the installation with confidence.
Check Out Our Annual HVAC Maintenance Plan
Proactive maintenance is key to ensuring the long-term performance, efficiency, and reliability of your heating and cooling systems. 
With Air Tech Pros' annual HVAC maintenance plan, you can enjoy the peace of mind that comes with knowing your HVAC equipment is in top condition year-round. By enrolling in our maintenance plan, you'll benefit from regular tune-ups, priority service, and exclusive discounts.
Why Choose Air Tech Pros?
Air Tech Pros stands out as a premier provider of heating and cooling services in Auburn, California. 
Expertise and Experience:

Our team has the knowledge, skills, and practical know-how to deliver exceptional service and reliable solutions for a wide range of heating and cooling requirements.

Customer-Centric Approach:

From the initial consultation to the completion of the project, we are committed to delivering a positive experience and outstanding results for our clients.

Quality and Reliability:

We use top-quality products and materials and adhere to industry best practices to ensure that our HVAC services are built to last. 

Prompt and Professional:

You can count on us to be prompt, professional, and respectful of your time and property. We uphold the highest standards of professionalism in our interactions with clients.
Frequently Asked Questions About HVAC Systems
What are the signs that my air conditioning system needs repair?
A sudden increase in energy bills, weak airflow, strange odors, and unusual noises are common indicators that your AC unit may require professional repair.
How can I improve the energy efficiency of my HVAC system?
Regular maintenance, sealing air ducts, using programmable thermostats, and upgrading to energy-efficient equipment are effective ways to enhance the energy efficiency of your HVAC system.
What are the benefits of professional HVAC maintenance?
Professional maintenance helps improve system performance, extend equipment lifespan, reduce the risk of breakdowns, enhance indoor air quality, and maximize energy efficiency.
Is it necessary to replace my heating or cooling system if it's experiencing issues?
In some cases, repairs may be sufficient to restore the functionality of your HVAC system. However, if your system is old or experiencing frequent issues, replacement may be a more cost-effective and reliable long-term solution.
How can I choose the right HVAC company for my needs?
Look for a company with a strong reputation, extensive experience, transparent pricing, and a customer-focused approach. Reading reviews and seeking recommendations can also help you identify a reputable HVAC provider.
Professional HVAC Service Near Me
Trust the Air Tech Pros HVAC professionals if you need installation, maintenance, or repair. Contact us today for same-day or emergency service. Fill out the form or call us to schedule heating and cooling services in Auburn, California.
---
Our team of experts is ready to serve you! To schedule your HVAC service, repairs, or replacement, give us a call at 916-538-5385 or fill out an online request form.
---
Service Request
Contact
"*" indicates required fields