Lincoln
---
For outstanding heating & air conditioning services in Lincoln, call Air Tech Pros!
Upfront Pricing, No Hidden Fees

100% No Interest Financing
For immediate service or repairs, give us a call at 916-538-5385.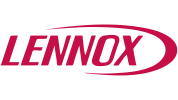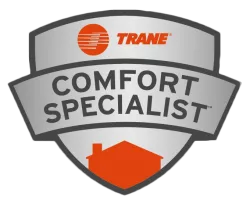 Complete Heating and Cooling Services in Lincoln, California
---
When it comes to keeping your home comfortable year-round, you need a reliable HVAC company you can trust. Air Tech Pros offers complete HVAC services in Lincoln, California. We are your go-to choice for all your heating and cooling needs in Lincoln and the surrounding areas.
Whether you need to replace your system or an emergency repair, we help you keep your home warm and comfortable regardless of the weather outside. Fill out our online form or call to schedule service. Don't forget to ask about our online specials, and take advantage of our annual maintenance plan. 
Heating and Cooling Services We Offer
AC Repair and Installation
Is your air conditioner not cooling as it should, or making strange noises? Our expert technicians are here to diagnose and repair any issues with your AC unit. We also offer professional AC installation services, ensuring that your new unit is properly sized and installed for optimal performance and energy efficiency.
Heating and Furnace Services
When the winter chill sets in, you need a reliable heating system to keep your home warm and comfortable. Our team specializes in heating system repairs and installations, ensuring that your furnace or heating system is running at its best when you need it most.
Ductless Mini Split Systems
For homes without ductwork, ductless mini split systems offer an efficient and versatile heating and cooling solution. Our team has the expertise to install and service these systems, keeping your home comfortable year-round.
Air Duct Repair
Leaky or damaged air ducts can lead to energy loss and reduced indoor air quality. Our technicians can assess your ductwork and provide professional repairs to ensure that your HVAC system is running efficiently.
Indoor Air Quality Services
Indoor air quality is a crucial aspect of home comfort and health. We offer a range of indoor air quality solutions, including air purifiers and ventilators, to ensure that your home's air is clean and healthy for your family.
We Work on All Types of Heating and Cooling Systems
Air Conditioners
Whether you have a central AC system, heat pump, or ductless mini split, our technicians have the expertise to diagnose and repair any issues with your air conditioning system.
Furnaces
From gas to electric furnaces, we have the knowledge and experience to keep your home warm and cozy during the colder months.
Heat Pumps
Heat pumps offer efficient heating and cooling in one system. Our team can ensure that your heat pump is running at its best, providing year-round comfort for your home.
Boilers
For homes with radiant heating systems, boilers are an essential component. Our technicians are trained to service and repair all types of boiler systems, keeping your home warm and comfortable.
24/7 Emergency HVAC Repair When You Need it Most
HVAC issues can arise at any time, day or night. That's why we offer 24/7 emergency HVAC repair services to ensure that you're never left without heating or cooling when you need it most. Our team is ready to respond to your urgent HVAC needs, providing prompt and professional repairs to get your system up and running again.
We Offer Financing for HVAC Service
We understand that HVAC repairs and installations can be a significant investment. That's why we offer flexible financing options to help you get the services you need without breaking the bank. Our team can help you explore financing solutions that work for your budget, making it easier to keep your home comfortable year-round.
Get a Free Estimate for Any AC or Furnace Installation
If you're considering a new AC or furnace installation, we offer free estimates to help you make an informed decision. Our technicians will assess your home's heating and cooling needs and provide a detailed estimate for the installation, ensuring that you have all the information you need before making a decision.
Check Out Our Annual HVAC Maintenance Plan
Regular maintenance is essential for keeping your HVAC system running at its best. Our annual maintenance plan offers peace of mind, providing seasonal tune-ups and inspections to keep your system efficient and reliable. With our maintenance plan, you can avoid unexpected breakdowns and prolong the life of your HVAC equipment.
Why Choose Air Tech Pros?
Experienced Technicians:

Our team of HVAC technicians is highly trained and experienced in all aspects of heating and cooling systems.

Customer Satisfaction:

We are dedicated to providing exceptional customer service and ensuring that our customers are satisfied with every service we provide.

Quality Workmanship:

Whether it's a simple repair or a complex installation, we take pride in delivering top-notch workmanship and attention to detail.

Comprehensive Services:

From installations to repairs and maintenance, we offer a comprehensive range of HVAC services to meet all your heating and cooling needs.
Frequently Asked Questions About HVAC Systems
How often should I replace my air filters? 
Regularly changing your air filters is crucial for maintaining indoor air quality and ensuring that your HVAC system runs efficiently. We recommend checking and replacing your filters every 1-3 months, depending on usage and the type of filter you have.
What are the signs that my HVAC system needs repair? 
Strange noises, reduced airflow, or inconsistent heating or cooling are common signs that your HVAC system may need repair. If you notice any of these issues, it's essential to have a professional technician assess your system.
How can I improve the energy efficiency of my HVAC system? 
Regular maintenance, proper insulation, and programmable thermostats are all effective ways to improve the energy efficiency of your HVAC system. Our team can provide personalized recommendations for improving your home's energy efficiency.
What is the lifespan of a typical HVAC system? 
The lifespan of an HVAC system can vary depending on the type of system, usage, and maintenance. On average, a well-maintained HVAC system can last 15-20 years, but it's essential to have regular maintenance to prolong its lifespan.
What are the benefits of professional HVAC maintenance? 
Professional HVAC maintenance can help identify and address small issues before they become major problems, improve energy efficiency, and extend the lifespan of your HVAC system.
Professional HVAC Service Near Me
Whether you need installation, maintenance, or repair, trust the HVAC professionals at Air Tech Pros. Contact us today for same-day or emergency service. Fill out the form or call us to schedule heating and cooling service in Lincoln, California.
---
Our team of experts is ready to serve you! To schedule your HVAC service, repairs, or replacement, give us a call at 916-538-5385 or fill out an online request form.
---
Service Request
Contact
"*" indicates required fields