Gold River
---
For outstanding heating & air conditioning services in Gold River, call Air Tech Pros!
Upfront Pricing, No Hidden Fees

100% No Interest Financing
For immediate service or repairs, give us a call at 916-538-5385.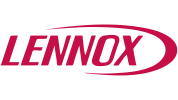 Complete Heating and Cooling Services in Gold River, California
---
Air Tech Pros offers complete HVAC services in Gold River, California. Whether you need AC repair and installation, heating and furnace services, ductless mini split systems, air duct repair, or indoor air quality services, we have you covered.
Our team of expert technicians provides high-end heating and cooling solutions to keep your home comfortable year-round. Fill out our online form or call to schedule HVAC service in Gold River, California. 
Heating and Cooling Services We Offer
AC Repair and Installation
When your air conditioning system is on the fritz, it can make your home unbearable during the hot summer months. Our skilled technicians are well-versed in diagnosing and repairing a wide range of AC issues. Whether it's a faulty compressor, refrigerant leaks, or a malfunctioning thermostat, we'll swiftly identify the problem and get your AC unit up and running in no time.
Heating and Furnace Services
During the chilly winter months, a reliable heating system is essential for maintaining a cozy indoor environment. We offer comprehensive heating and furnace services to keep your home warm and comfortable. From furnace repairs and maintenance to new installations, our technicians have the expertise to handle all your heating needs with precision and care.
Ductless Mini Split Systems
Ductless mini split systems offer flexible, energy-efficient heating and cooling solutions for homes without ductwork. Whether you're looking to install a new system or need repairs for your existing one, our team has the knowledge and experience to ensure optimal performance and comfort.
Air Duct Repair
Leaky or damaged air ducts can lead to energy loss and poor indoor air quality. Our skilled technicians can inspect your ductwork, identify any issues, and perform the necessary repairs to restore efficiency and air quality in your home.
Indoor Air Quality Services
Indoor air quality is crucial for a healthy living environment. Our indoor air quality services include air purifier installations, humidity control, and air quality testing to ensure that your home's air is clean and free of pollutants.
We Work on All Types of Heating and Cooling Systems
Air Conditioners
From central air systems to ductless mini splits, our expertise covers a wide range of air conditioning systems. Whether it's a simple repair or a complete installation, you can rely on our team for efficient and reliable service.
Furnaces
We are well-equipped to handle all types of furnace systems, including gas, electric, and oil furnaces. Our comprehensive furnace services encompass everything from routine maintenance to complex repairs and replacements.
Heat Pumps
Heat pumps are an energy-efficient way to both heat and cool your home. Our technicians are well-versed in servicing and installing heat pump systems to ensure year-round comfort and cost savings for our customers.
Boilers
For homes with boiler systems, we offer expert services to keep your heating system running smoothly. Whether it's a boiler repair, installation, or maintenance, our team has the skills and knowledge to deliver exceptional results.
24/7 Emergency HVAC Repair When You Need it Most
We offer 24/7 emergency HVAC repair services to address urgent issues and restore comfort to your home. Whether it's a sudden breakdown in the middle of the night or a malfunction during a scorching summer day, you can count on us to be there when you need us most.
We're equipped with the tools and expertise to handle a wide range of HVAC emergencies, from sudden air conditioning failures to heating system malfunctions. 
We Offer Financing for HVAC Service
Everyone deserves access to reliable heating and cooling services, regardless of their budget. We offer flexible financing options to help our customers with the costs of HVAC repairs, installations, and maintenance. 
Our financing plans are designed to provide affordable solutions that fit your financial needs, making it easier to invest in the comfort and efficiency of your home.
Get a Free Estimate for Any AC or Furnace Installation
If you're in need of a new air conditioning unit or furnace, Air Tech Pros offers free estimates to help you make informed decisions about your HVAC investments. We'll assess your home's heating and cooling needs, discuss your preferences and budget, and provide a detailed estimate for the installation of a new AC or furnace system.
With our free estimates, you can explore your options and plan for a seamless installation process that meets your specific requirements and budget.
Check Out Our Annual HVAC Maintenance Plan
Regular maintenance is essential for keeping your heating and cooling systems in peak condition. With Air Tech Pros' annual HVAC maintenance plan, you enjoy the peace of mind knowing your HVAC equipment is well-maintained and operating efficiently year-round.
Our comprehensive maintenance plan includes scheduled inspections, tune-ups, and cleaning for your heating and cooling systems. By keeping your HVAC equipment in top shape, you can extend its lifespan, improve energy efficiency, and minimize the risk of unexpected breakdowns. 
Why Choose Air Tech Pros?
Air Tech Pros stands out for our commitment to customer satisfaction, expertise in a wide range of heating and cooling services, and dedication to delivering exceptional results. Here are a few reasons why you should choose us for all your HVAC needs in Gold River:
Expert Technicians:

Our team of skilled technicians is highly trained and experienced in handling all types of HVAC systems, ensuring that your home receives top-quality service.

Comprehensive Services:

From AC repair and installation to furnace services and indoor air quality solutions, we offer a full spectrum of HVAC services to meet your needs.

Customer Satisfaction:

We prioritize customer satisfaction and strive to exceed expectations with every service we provide. Your comfort and peace of mind are our top priorities.

Reliable and Timely:

Whether it's scheduled maintenance or emergency repairs, you can rely on us to deliver prompt, reliable, and efficient service whenever you need it.
5 Frequently Asked Questions About HVAC Systems
How often should I have my HVAC system serviced? Regular HVAC maintenance is recommended at least once a year to ensure optimal performance and prevent potential issues.
What are the signs that my air conditioner needs repair? Common signs include inadequate cooling, strange noises, foul odors, and a noticeable increase in energy bills.
How can I improve the energy efficiency of my HVAC system? Upgrading to a more energy-efficient system, sealing ducts, and enhancing insulation are effective ways to improve HVAC efficiency.
What is the lifespan of a typical HVAC system? The lifespan varies depending on the type of system, but with proper maintenance, most HVAC systems can last 15-20 years.
Are there benefits to installing a programmable thermostat? Programmable thermostats offer energy savings by allowing precise control over temperature settings, especially when the home is unoccupied.
Professional HVAC Service Near Me
Whether you need installation, maintenance, or repair, trust the Air Tech Pros HVAC professionals. Contact us today for same-day or emergency service. Fill out the form or call us to schedule heating and cooling services in Gold River, California.
---
Our team of experts is ready to serve you! To schedule your HVAC service, repairs, or replacement, give us a call at 916-538-5385 or fill out an online request form.
---
Service Request
Contact
"*" indicates required fields