Placerville
---
For outstanding heating & air conditioning services in Placerville, CA. call Air Tech Pros!
Upfront Pricing, No Hidden Fees

100% No Interest Financing
For immediate service or repairs, give us a call at 916-538-5385.
Heating & Air Conditioning Services in Placerville, CA.
---
Top-Notch Heating and Air Conditioning Services in Placerville, CA
How long can you put off calling for HVAC services in Placerville, CA? The Mediterranean climate in Placerville makes for sultry, dry summers reaching the mid-90s and mild, wet winters hovering above the high-30s. Still, on rare occasions, temperatures touch 32 degrees (especially in January), and July highs exceed 100.
However, just because the climate tests your limits doesn't mean you should do the same with your HVAC unit. Rather than assume your system is on par until it stops working altogether, get in touch with Air Tech Pros. For over 20 years, our licensed technicians have offered maintenance, repairs, and replacements to bring property owners optimal indoor air quality and flawless climate control.
Air Conditioning Services To Keep You Cool
Air conditioning remains an essential feature in the heat of Placerville's summertime. Thankfully, Air Tech Pros covers everything you need to stay cool and maintain your system's energy efficiency.
Routine AC Maintenance In Placerville
Scheduling semi-annual AC maintenance allows our skilled technicians to optimize your cooling system for more reliable performance. The tasks we check off include everything from cleaning dusty filters, coils, and vents, to tightening the screws that hold the unit's internal components in place.
AC Repair In Placerville, California
You'll know when you need an AC repair in Placerville. You might see external physical deterioration in the form of cracks and dents or notice the following:
Abnormal sounds, like banging, grinding, and hissing
Water or Freon leaks near your unit
Unnerving smells, from mustiness to telltale gas odors
The unit not starting up
The unit blowing little to no cool air
Whatever the signs, our experienced team can get to the source and find a solution.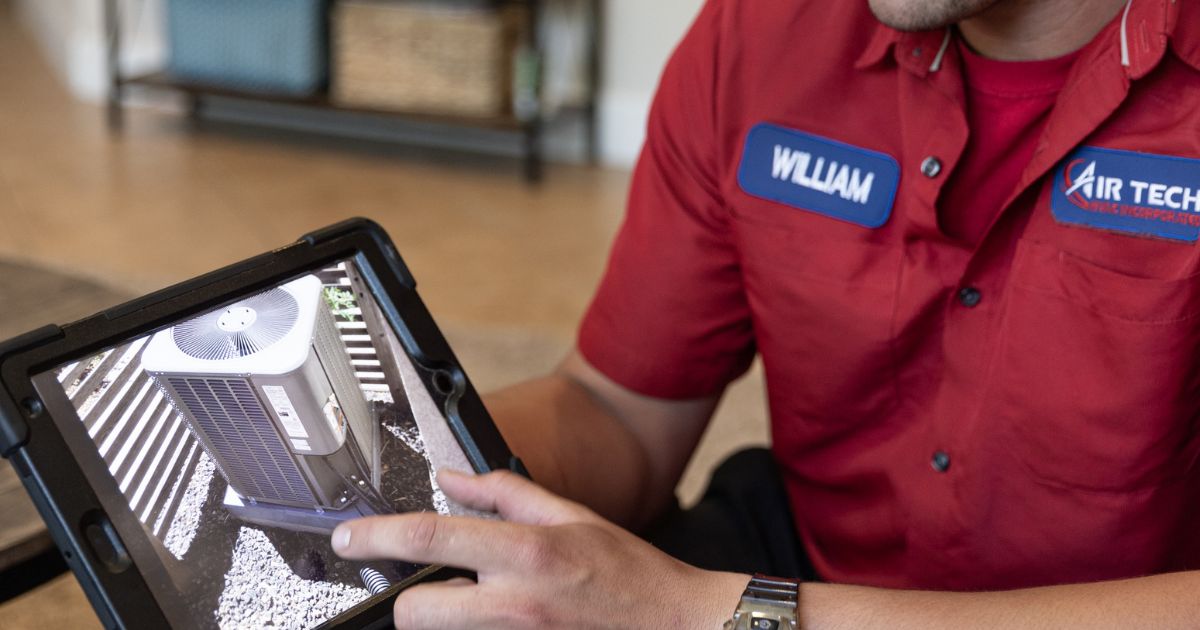 AC Replacement In Placerville
When a repair proves insufficient, your unit may have reached the end of its 10-to-15-year lifespan. AC replacement in Placerville offers great benefits, especially with optimal BTUs for energy efficiency. Let us help you select the best option, install it, and maintain it, whether you choose ductless mini splits or central air conditioners.
Heating Services
Our team can keep you cool, and also keep you warm during times of need! We offer reliable heating maintenance, repair, and installation in Placerville, CA to keep you cozy all season long.
Heating Maintenance In Placerville
Regular maintenance services make a huge difference, whether for cooling or heating HVAC services in Placerville. During these visits, the checklist depends on your unit type but usually includes the following:
Gas and electric furnaces
Heat pumps
Boilers
Trust us with your system's tune-up, from high-quality filters to lubricating the moving parts.
Heating Repair In Placerville
Even with maintenance, a heating repair in Placerville may still be necessary if you notice cooler air in the vents or suddenly higher utility bills due to inefficiencies. Quick repairs can save the system and help you avoid forking out extra for a replacement.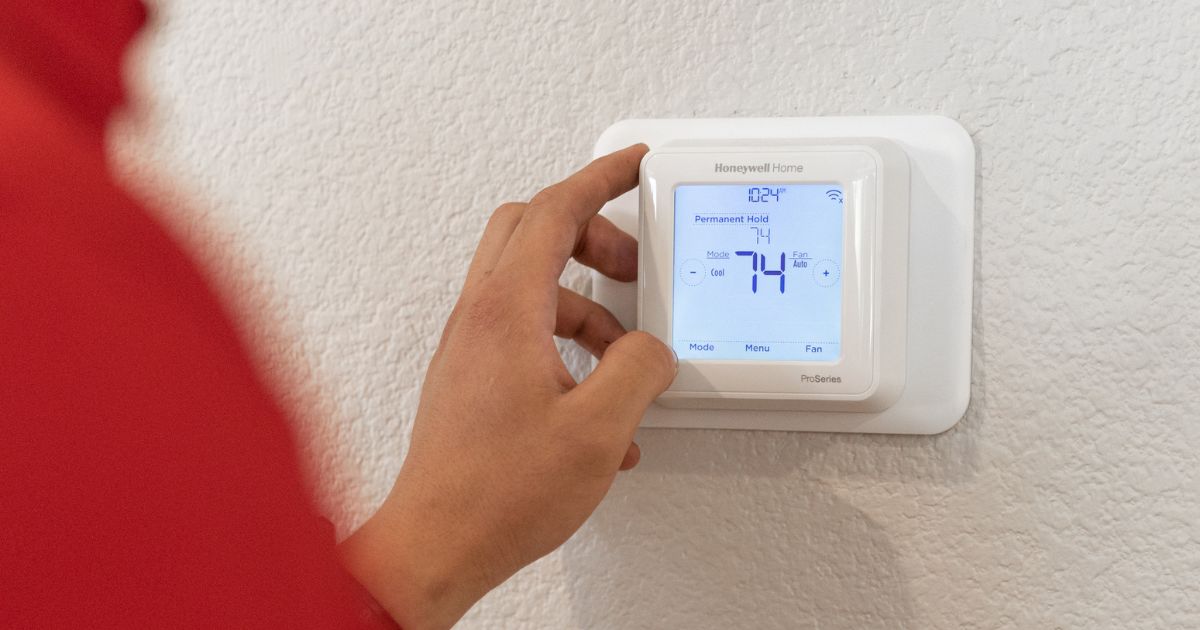 Heating Replacement In Placerville
If a replacement does become necessary, we can help you find just what you need from a heating replacement in Placerville. We handle furnaces, boilers, and even eco-friendly heat pumps that double as your heating and cooling unit.
Emergency AC Repair in Placerville
Did you know that we offer emergency services for cooling and heating systems? With 24/7 services, you'll always be comfortable. Call us whenever you need us, and we'll be right over.
Duct Cleaning
Ductwork typically features in large homes or where you need to cool or heat numerous rooms simultaneously. During maintenance, we use long vacuums and cleaning products to intricately remove dust, dander, and fungal growth in the chutes. It prevents contaminants from entering your breathing air, adding more protection against allergies, asthma, and other respiratory illnesses. Additionally, our team can provide ductwork repair in Placerville. We'll conduct a repair or, where efficiency is deteriorating, suggest a replacement solution.
The Golden State's golden city loves a golden day, but things turn gray quickly when your heating or cooling unit isn't providing relief. Don't wait; call Air Tech Pros at 916-538-5385 today for outstanding customer service and top-notch HVAC services in Placerville, CA.
---
Our team of experts is ready to serve you! To schedule your HVAC service, repairs, or replacement, give us a call at 916-538-5385 or fill out an online request form.
---
Service Request
Contact
"*" indicates required fields