Pollock Pines
---
For outstanding heating & air conditioning services in Pollock Pines, call Air Tech Pros!
Upfront Pricing, No Hidden Fees

100% No Interest Financing
For immediate service or repairs, give us a call at 916-538-5385.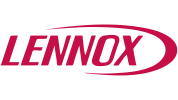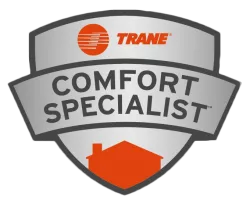 Complete Heating and Cooling Services in Pollock Pines, California
---
Air Tech Pros offers complete HVAC services in Pollock Pines, California. We provide fast installation, maintenance, and repair.
Whether you need a new air conditioner, furnace repairs, or indoor air quality solutions, we've got you covered. Fill out our online form or call to schedule HVAC service in Pollock Pines. 
Heating and Cooling Services We Offer
AC Repair and Installation
When your air conditioning system is malfunctioning, it can be incredibly frustrating, especially during the hot summer months. We offer expert AC repair and installation services to ensure that your home or business stays cool and comfortable. Our technicians diagnose and fix a wide range of AC issues, from minor repairs to complete system replacements. 
Heating and Furnace Services
In the chilly winter months, a reliable heating system is essential for keeping your indoor space warm and cozy. We provide heating and furnace services, including installation, repairs, and maintenance. If you need a new furnace installation or your existing heating system requires attention, we handle every job with precision and care.
Ductless Mini Split Systems
Ductless mini split systems offer a convenient and efficient way to heat and cool your indoor space. These systems are ideal for homes or businesses that lack ductwork, providing zoned comfort without the need for extensive renovations. We deliver ductless mini split system installation and maintenance, helping you achieve personalized comfort and energy efficiency.
Air Duct Repair
Damaged or leaky air ducts can lead to inefficient heating and cooling, resulting in higher energy bills and reduced indoor comfort. Air Tech Pros offers professional air duct repair services to address any issues with your ductwork. From sealing leaks and repairing damaged ducts to improving overall duct performance,we can optimize your duct system.
Indoor Air Quality Services
We offer a range of indoor air quality services to help you breathe easier and enjoy a healthier home or business. From air purification systems to humidity control and ventilation solutions, we can assess your indoor air quality needs and recommend the most effective options. 
We Work on All Types of Heating and Cooling Systems
Air Conditioners
If we have a central air conditioning system, a ductless mini split, or a window unit, we handle repairs, installations, and maintenance. Our technicians stay updated on the latest AC technology and can recommend energy-efficient solutions to keep your indoor space cool and comfortable.
Furnaces
From traditional gas and electric furnaces to modern high-efficiency models, we're equipped to work on all types of heating systems. We strive to deliver reliable and efficient heating solutions.
Heat Pumps
Heat pumps are versatile heating and cooling systems that offer energy-efficient operation and year-round comfort. Whether you have a traditional air-source heat pump or a ductless mini split system, we keep your heat pump running smoothly.
Boilers
Boilers are a popular choice for heating homes and businesses, providing efficient and consistent warmth throughout the space. We professional boiler services, from new installations to repairs and maintenance. We understand the intricacies of boiler systems and can troubleshoot any issues for reliable and efficient operation.
24/7 Emergency HVAC Repair When You Need it Most
When your heating or cooling system experiences a sudden breakdown, it can be incredibly stressful. We have a 24/7 emergency HVAC repair service to address urgent issues and restore comfort to your indoor space. 
We're ready to respond promptly and efficiently and provide reliable solutions when you need them most.
We Offer Financing for HVAC Service
Investing in a new HVAC system or major repairs can be a significant financial commitment. We offer flexible financing options to help you access the heating and cooling services you need without straining your budget. 
Our financing plans provide affordable payment options, making it easier for you to achieve a comfortable and efficient indoor environment.
Get a Free Estimate for Any AC or Furnace Installation
Air Tech Pros provides free estimates for any AC or furnace installation, allowing you to make informed decisions about your heating and cooling needs. 
We assess your space, discuss your preferences, and provide a detailed estimate that outlines the scope of the installation and associated costs. With our transparent and upfront pricing, you can proceed with confidence and peace of mind.
Check Out Our Annual HVAC Maintenance Plan
Regular maintenance is key to ensuring the long-term performance and efficiency of your heating and cooling systems. 
Air Tech Pros offers an annual HVAC maintenance plan to help you stay ahead of potential issues and keep your systems running smoothly. With our maintenance plan, you can enjoy scheduled tune-ups, priority service, and discounts on repairs and upgrades. 
By investing in preventive maintenance, you can extend the lifespan of your HVAC equipment and minimize the risk of unexpected breakdowns.
Why Choose Air Tech Pros?
Expertise:

Our team of HVAC professionals is highly trained and experienced in all aspects of heating and cooling systems. We stay updated on the latest industry advancements to deliver top-notch service.

Customer Focus:

We prioritize customer satisfaction and strive to exceed expectations with every service we provide. Your comfort and peace of mind are our top priorities.

Reliability:

When you choose Air Tech Pros, you can count on dependable service, prompt response times, and lasting solutions for your heating and cooling needs.

Comprehensive Solutions:

From installations to repairs and maintenance, we offer a full range of HVAC services to meet your specific requirements.
Frequently Asked Questions About HVAC Systems
How often should I schedule HVAC maintenance? Regular HVAC maintenance is recommended at least once a year to ensure optimal performance and efficiency. However, certain systems may benefit from more frequent tune-ups, depending on usage and environmental factors.
What are the signs that my air conditioner needs repairs? Common signs of AC issues include reduced cooling performance, strange odors or noises, frequent cycling, and uneven cooling. If you notice any of these signs, it's advisable to have your AC system inspected by a professional.
How can I improve the energy efficiency of my HVAC system? Simple measures such as sealing air leaks, insulating ductwork, and upgrading to a programmable thermostat can significantly improve the energy efficiency of your HVAC system.
What are the benefits of upgrading to an energy-efficient HVAC system? Upgrading to an energy-efficient HVAC system can lead to significant cost savings on energy bills, reduced environmental impact, improved indoor comfort, and enhanced system reliability. 
How can I choose the right HVAC system for my home or business? The selection of an HVAC system should consider factors such as the size and layout of the space, local climate conditions, energy efficiency ratings, and your specific comfort preferences. 
Professional HVAC Service Near Me
Trust the Air Tech Pros HVAC professionals if you need installation, maintenance, or repair. Contact us today for same-day or emergency service. Fill out the form or call us to schedule heating and cooling services in Pollock Pines, California.
---
Our team of experts is ready to serve you! To schedule your HVAC service, repairs, or replacement, give us a call at 916-538-5385 or fill out an online request form.
---
Service Request
Contact
"*" indicates required fields