Rancho Murieta
---
For outstanding heating & air conditioning services in Rancho Murieta, call Air Tech Pros!
Upfront Pricing, No Hidden Fees

100% No Interest Financing
For immediate service or repairs, give us a call at 916-538-5385.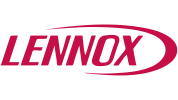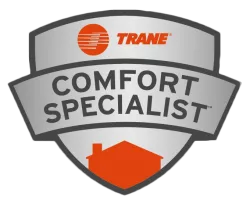 Complete Heating and Cooling Services in Rancho Murieta, California
---
Air Tech Pros offers complete HVAC services in Rancho Murieta, California. If you're looking for reliable and professional heating and cooling services, we can help you with any job you have in mind. 
From AC repair and installation to furnace services, ductless mini-split systems, air duct repair, and indoor air quality services, we keep your home comfortable all year round. Fill out our online form or call to schedule heating cooling services in Murieta, California. 
Heating and Cooling Services We Offer
AC Repair and Installation
When your AC unit isn't keeping you cool during those scorching California summers, it's time to call in the professionals. At Air Tech Pros, we specialize in AC repair and installation. We diagnose any issues with your air conditioning system and provide efficient and effective solutions to get your home comfortable again.
Heating and Furnace Services
When the temperatures drop, you need a reliable heating system to keep you warm and cozy. We provide top-notch heating and furnace services. Whether it's a furnace repair, installation, or maintenance, we get your heating system is running at its best.
Ductless Mini Split Systems
For homes without ductwork, ductless mini-split systems offer an efficient and versatile heating and cooling solution. Air Tech Pros specializes in the installation and maintenance of ductless mini-split systems. If you're looking to upgrade to a ductless system or need maintenance on your existing unit, we're here to help.
Air Duct Repair
Leaky or damaged air ducts can lead to energy inefficiency and poor indoor air quality. We offer air duct repair services so that your HVAC system is operating at its best. Our technicians will inspect your air ducts, identify any issues, and provide expert repairs.
Indoor Air Quality Services
Indoor air quality is essential for a healthy and comfortable home environment. Air Tech Pros offers a range of indoor air quality services, including air purifier installation, humidity control, and air filtration systems. Our goal is to help you breathe cleaner, healthier air in your home, and our team has the expertise to recommend and install the right indoor air quality solutions for your specific needs.
We Work on All Types of Heating and Cooling Systems
Air Conditioners
From traditional central air conditioning systems to modern ductless units, we handle repairs, installation, and maintenance. Our technicians stay up to date with the latest advancements in air conditioning technology to provide our customers with efficient and reliable cooling solutions.
Furnaces
Whether you have a gas furnace, electric furnace, or any other type of heating system, we can keep it running smoothly. From routine maintenance to emergency furnace repairs, Air Tech Pros is your choice for all your heating needs.
Heat Pumps
Heat pumps offer efficient heating and cooling capabilities for year-round comfort. If you have a heat pump system that needs servicing or are considering installing a new heat pump, our team can provide the expert assistance you need to keep your home comfortable and energy-efficient.
Boilers
Boiler systems require specialized knowledge and expertise, and Air Tech Pros has the experience to handle any boiler-related service or repair. Whether it's a boiler installation, repair, or maintenance, our technicians are equipped to ensure that your home's heating system is operating at its best.
24/7 Emergency HVAC Repair When You Need it Most
HVAC issues can arise at any time, and when they do, you need a reliable team to provide prompt and professional repairs. Air Tech Pros offers 24/7 emergency HVAC repair services, so you can have peace of mind knowing that help is just a phone call away. 
Whether it's the middle of the night or a holiday weekend, our team is ready to respond to your HVAC emergency and get your system back up and running.
We Offer Financing for HVAC Service
At Air Tech Pros, we understand that HVAC service and installations can be a significant investment. We offer flexible financing options to help make your heating and cooling needs more accessible. 
We can help you explore financing solutions that fit your budget, so you can enjoy a comfortable home without breaking the bank.
Get a Free Estimate for Any AC or Furnace Installation
Considering a new AC unit or furnace installation? Air Tech Pros offers free estimates for all AC and furnace installations, so you can make informed decisions about your home comfort needs. 
We assess your home's requirements and provide a detailed estimate for the installation of a new heating or cooling system so that you have all the information you need to make the right choice for your home.
Check Out Our Annual HVAC Maintenance Plan
Regular maintenance is essential for keeping your HVAC system running efficiently and prolonging its lifespan. 
Air Tech Pros offers an annual HVAC maintenance plan to provide you with peace of mind and hassle-free maintenance for your heating and cooling systems. Our comprehensive maintenance services can help prevent costly repairs and keep your HVAC system operating at its best year-round.
Why Choose Air Tech Pros?
Professional Expertise

: Our team of HVAC technicians is highly skilled and experienced in handling a wide range of heating and cooling services.

Reliable Service

: We are committed to providing reliable and prompt service, ensuring that your HVAC needs are met with efficiency and professionalism.

Customer Satisfaction

: At Air Tech Pros, customer satisfaction is our top priority. We strive to exceed our customers' expectations with every service we provide.

Comprehensive Solutions

: From installations to repairs and maintenance, we offer comprehensive solutions to meet all your HVAC needs.
Frequently Asked Questions About HVAC Systems
What is the lifespan of an HVAC system? The lifespan of an HVAC system can vary depending on factors such as maintenance, usage, and the quality of the system. On average, a well-maintained HVAC system can last 15-20 years.
How can I improve the energy efficiency of my HVAC system? Regular maintenance, proper insulation, and upgrading to energy-efficient equipment are some ways to improve the energy efficiency of your HVAC system.
What are the signs that my HVAC system needs repair? Unusual noises, inconsistent temperatures, frequent cycling, and increased energy bills are common signs that your HVAC system may require repair.
Do I need professional maintenance for my HVAC system? Professional maintenance is essential for keeping your HVAC system running efficiently and identifying any potential issues before they become major problems.
What are the benefits of a programmable thermostat? A programmable thermostat allows you to set customized temperature schedules, helping you save energy and money by adjusting the temperature based on your daily routines.
Professional HVAC Service Near Me
Trust the Air Tech Pros HVAC professionals if you need installation, maintenance, or repair. Contact us today for same-day or emergency service. Fill out the form or call us to schedule heating and cooling services in Rancho Murieta, California.
---
Our team of experts is ready to serve you! To schedule your HVAC service, repairs, or replacement, give us a call at 916-538-5385 or fill out an online request form.
---
Service Request
Contact
"*" indicates required fields