Olivehurst
---
For outstanding heating & air conditioning services in Olivehurst, call Air Tech Pros!
Upfront Pricing, No Hidden Fees

100% No Interest Financing
For immediate service or repairs, give us a call at 916-538-5385.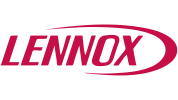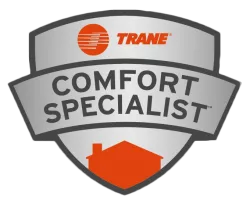 HVAC Company Serving Olivehurst, California
---
When the temperatures start to rise or fall outside, having a reliable HVAC company on your side becomes crucial. Air Tech Pros offers complete heating and cooling services to the residents of Olivehurst and the surrounding areas. 
Whether you need AC repair, furnace installation, or indoor air quality services, we help you achieve maximum comfort all year long. Fill out our online form or call to schedule HVAC services in Olivehurst, California.
Heating and Cooling Services We Offer
AC Repair and Installation
When your home's AC unit starts acting up, it can quickly turn a comfortable living space into an unbearable environment. We offer repair and installation, ensuring that your home stays cool and comfortable even in the hottest months. Whether it's a simple repair or a full AC unit installation, we get the job done right the first time.
Heating and Furnace Services
As the temperatures drop, a reliable furnace becomes essential for keeping your home warm and cozy. Our heating and furnace services cover everything from furnace repair to new furnace installations. provide efficient and effective solutions for all your heating needs.
Ductless Mini Split Systems
For homes without existing ductwork, ductless mini-split systems offer an excellent heating and cooling solution. Our technicians can handle the installation and repair of ductless mini-split systems, providing you with a comfortable indoor environment regardless of your home's layout.
Air Duct Repair
Leaky or damaged air ducts can significantly impact the efficiency of your HVAC system. We can identify and fix any issues within your ductwork, ensuring that your heating and cooling systems operate at their best.
Indoor Air Quality Services
Indoor air quality is a crucial aspect of your home's comfort and health. Our indoor air quality services include air purification systems, humidity control, and ventilation solutions to ensure that your home's air is clean, fresh, and free from pollutants.
We Work on All Types of Heating and Cooling Systems
Air Conditioners
From central air conditioning units to ductless mini-splits, we have the expertise to work on a wide range of air conditioning systems. Whether it's a simple repair or a complete installation, you can trust Air Tech Pros to deliver top-notch service.
Furnaces
Our team is well-equipped to handle all types of furnaces, including gas, electric, and oil models. We provide comprehensive furnace services, from routine maintenance to emergency repairs, keeping your home warm and comfortable throughout the winter months.
Heat Pumps
Heat pumps offer an energy-efficient solution for both heating and cooling your home. Our technicians are trained to install, repair, and maintain heat pump systems, ensuring optimal performance and efficiency.
Boilers
For homes with boiler systems, we offer expert boiler repair and installation services. Whether it's a minor issue or a complete system replacement, our team is ready to tackle any boiler-related challenges.
24/7 Emergency HVAC Repair When You Need it Most
HVAC issues can arise at any time, day or night. We offer 24/7 emergency HVAC repair services to ensure that you never have to endure extreme temperatures or compromised indoor air quality for long. 
When you need it most, Air Tech Pros is here to provide swift and effective solutions for your heating and cooling emergencies.
We Offer Financing for HVAC Service
Investing in your home's heating and cooling systems is an important decision., and can sometimes come with unexpected costs. 
We offer financing options to make HVAC services more accessible and manageable for our customers. Our flexible financing solutions ensure that you can get the services you need without breaking the bank.
Get a Free Estimate for Any AC or Furnace Installation
Whether you're considering a new AC unit or a furnace upgrade, we provide free estimates for all installation projects. 
We'll assess your home's specific requirements and provide a transparent and detailed estimate, so you know exactly what to expect before any work begins.
Check Out Our Annual HVAC Maintenance Plan
Regular maintenance is key to prolonging the life of your HVAC system and maximizing its efficiency. 
Our annual HVAC maintenance plan offers a convenient and cost-effective way to keep your heating and cooling systems in top shape. With scheduled tune-ups and priority service, you can enjoy peace of mind knowing that your HVAC investment is well taken care of.
Why Choose Air Tech Pros?
Expertise

: Our team of HVAC technicians is highly skilled and knowledgeable, ensuring that every service we provide meets the highest standards of quality and professionalism.

Customer-Centric Approach

: We prioritize customer satisfaction, taking the time to understand your unique needs and delivering personalized solutions that exceed your expectations.

Reliability

: When you choose Air Tech Pros, you can rely on us to be there when you need us, providing prompt and reliable HVAC services that you can count on.

Comprehensive Services

: From installations to repairs and maintenance, we offer a comprehensive range of HVAC services to meet all your heating and cooling needs.
5 Frequently Asked Questions About Heating and Cooling Systems
How often should I schedule HVAC maintenance?
 Regular HVAC maintenance should be scheduled at least once a year to ensure optimal performance and prevent potential issues.
What are the signs that my AC unit needs repair? 
Common signs of AC issues include reduced cooling efficiency, strange noises, and unusual odors coming from the unit.
Are heat pumps energy-efficient? 
Yes, heat pumps are known for their energy efficiency, as they transfer heat rather than generate it, resulting in lower energy bills.
What are the benefits of ductless mini-split systems? 
Ductless mini-split systems offer zone control, energy efficiency, and easy installation for homes without existing ductwork.
How can I improve indoor air quality in my home?
 Indoor air quality can be improved through the use of air purifiers, proper ventilation, and regular HVAC maintenance.
Professional HVAC Service Near Me
Whether you need installation, maintenance, or repair, trust the HVAC professionals at Air Tech Pros. Contact us today for same-day or emergency service. Fill out the form or call us to schedule heating and cooling service in Olivehurst, California.
---
Our team of experts is ready to serve you! To schedule your HVAC service, repairs, or replacement, give us a call at 916-538-5385 or fill out an online request form.
---
Service Request
Contact
"*" indicates required fields